Office of Student Affairs
The Feik School of Pharmacy and the Office of Student Affairs would like to welcome you to the prospective student page. Our Doctorate of Pharmacy program provides the student with spiritual, professional, and personal development. The Office of Student Affairs and our partners throughout the university strive to provide opportunities that complement and enhance the academic curricula through fostering patient advocacy within the diverse culture of the South Texas Community while promoting social awareness.
Contact Us:
(210) 883-1000 (Phone)
(210) 822-1521 (Fax)
rxadmissions@uiwtx.edu
Hours: Monday – Friday 8 a.m. - 5 p.m.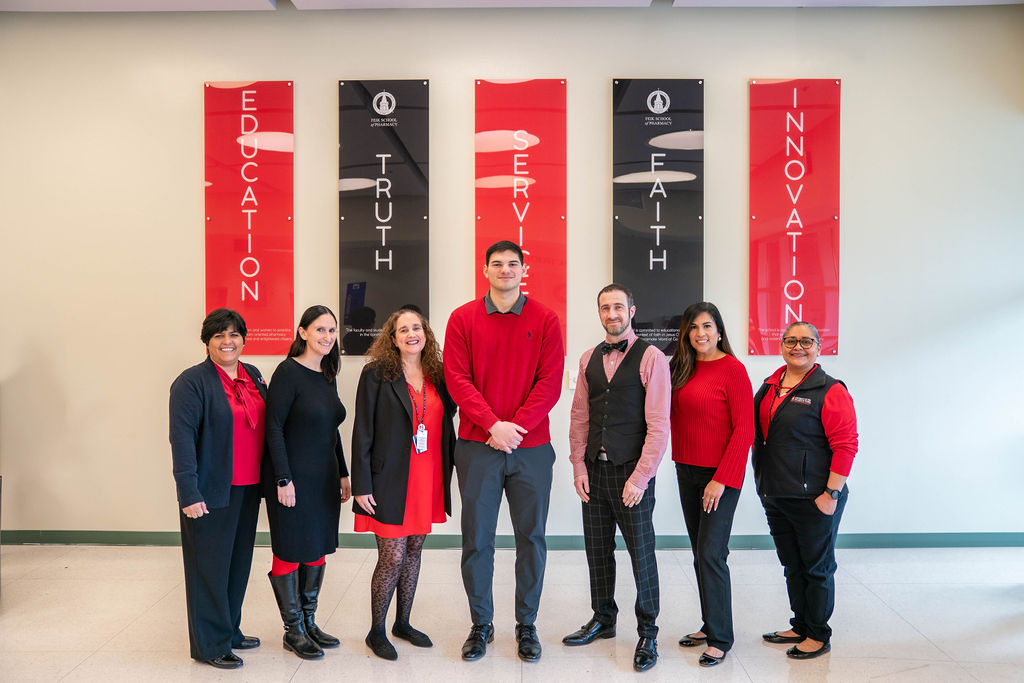 Staff (left to right):
First Row: Amy Diepenbrock, Ph.D. Associate Dean of Student Affairs; Monica Roberts, B.A. Secretary to the Assistant Dean and Office of Student Affairs; Ashley Rodriguez, MBA. Manager of Enrollment and Alumni Services
Second Row: Kelsey Jutila, M.S. Pre-Pharmacy Counselor/Advisor; Elizabeth Hernandez, M.Ed. Counselor and Admissions Recruiter; Kristen Dicianna, M.A. Director of Student Services and Counselor; .