Student Organizations at the Feik School of Pharmacy

The National Hispanic Pharmacist Association (NHPA) was established in 2018, by the National Hispanic Health Foundation. The mission of NHPA is to empower Hispanic pharmacists and other members to improve the health of Hispanic populations in collaboration with public and private sector partners.
The National Hispanic Pharmacist Association UIW Feik School of Pharmacy Student Chapter was founded in 2019. As a student chapter we aim to not only educate the members of NHPA, but also, communities surrounding areas of San Antonio on the importance of advocacy for the improvement of health care throughout diverse minority communities. We move to uphold a state of being true to our values, beliefs, and those that align with the UIW Feik School of Pharmacy, to achieve success in our service to the community.
We act to live and carry out our calling inspired by God, through a humble and caring heart for others while collaborating with other student organizations when the opportunity and need arises.
Student members advocate to positively transform and develop the image of minority health care professionals. We volunteer our time to serving, supporting, caring and assisting the minority populations through community outreach, fundraising projects, and health education.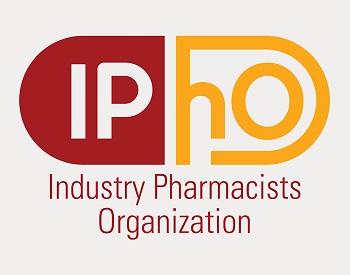 Industry Pharmacist's Organization (IPhO) is an organization focused on the non-traditional route of pharmacy that a pharmacy student is able to take. IPhO Student Members are recognized as the best prepared among all student pharmacists to pursue pharmaceutical industry-focused career opportunities. Student Members have an excellent working knowledge of common industry pharmacist roles and key pharmaceutical industry driving forces, as well as an understanding of the skills and experiences necessary to become a successful industry pharmacist.

The American Pharmacist Association (APhA) was founded in 1852 and is the largest association of pharmacists in the United States, with more than 62,000 practicing pharmacists, pharmaceutical scientists, student pharmacists and pharmacy technicians as members.
The American Pharmacist Association Academy of Student Pharmacist (APhA-ASP) is the student division of APhA. Our mission is to be the collective voice of student pharmacists, to provide opportunities for professional growth, to improve patient care, and to envision and advance the future of pharmacy. We strive to aid in the development of student pharmacists as leaders in our profession and in the community by reaffirming the need for integrity and responsibility to our patients as health care providers and as individuals.
Our Chapter Goals are:
To encourage all student pharmacists to become more knowledgeable about APhA and the profession of pharmacy by:

Providing opportunities for student participation in the decision-making process of the profession on the Chapter, State, Regional and National levels.
Encouraging student attendance at Chapter, Regional, and National APhA meetings.
Increasing student awareness of current issues facing the pharmacy profession by means of programs, meetings, speakers, etc.
Making information in all fields of pharmacy practice readily available to all student pharmacists and to support their pursuits in these areas.

To encourage development of all student pharmacists into knowledgeable and competent health care professionals by providing opportunities to develop leadership capabilities by holding APhA elected offices or being appointed to one of the APhA-ASP Standing Committees.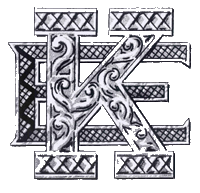 The Beta Theta Chapter of Kappa Epsilon was founded at the University of the Incarnate Word Feik School of Pharmacy is a fraternity that fulfills the mission of empowering its members to achieve personal and professional fulfillment by developing their confidence, self esteem, interpersonal skills and leadership vision. We represent the interest of the members to health-care professionals and the community at large.
Kappa Epsilon has promoted women's health issues, supported projects that addressed areas such as PMS, osteoporosis, contraception and breast cancer and has furthered pharmaceutical education and research. For next generation, KE developed the Pharm-CORP Program to encourage high school students to attain an advanced education and provide an overview of the benefits of pursuing a career in pharmacy.
Over the years, the Kappa Epsilon Fraternity and Foundation has promoted the scholastic and professional achievement among its members through continuing education and the support of research projects and has honored their achievements through many awards, scholarships and fellowships. The Fraternity and Foundation also values having a fraternal presence at national conventions including the American Society of Health-System Pharmacists (ASHP) Midyear Clinical Meeting and the American Pharmacists Association (APhA) Annual Meeting.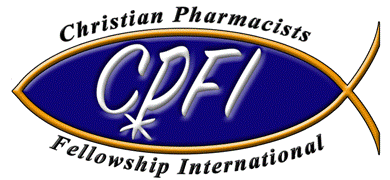 Christian Pharmacists Fellowship International (CPFI) offers a forum for like-minded pharmacy students to fellowship and challenge each other to grow spiritually. Our mission is to serve Jesus Christ, and impact the world through the pharmacy profession. We have weekly Bible studies to learn more about God's Word and to fellowship together as we grow in grace. One of our core values is to encourage evangelism and the integration of faith into our future practice. CPFI is open to all students in the Feik School of Pharmacy. We offer open social events for anyone that would like to find out more about us.
We are affiliated with the national CPFI organization, which works to unite pharmacists and pharmacy students in incorporating their faith into the pharmacy profession. CPFI has chapters throughout the United States and offers many opportunities to pharmacists and students, including: community service, short or long term mission trips, bible studies and an annual national conference.
I press toward the mark for the prize of the high calling of God in Christ Jesus. – Philippians 3:14
CPFI Fall 2017 Activities: Operation Christmas Child and Thanksgiving Dinner at SAM Ministries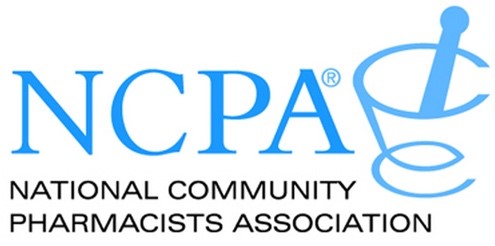 The National Community Pharmacists Association, founded in 1898 as the National Association of Retail Druggists (NARD), represents the pharmacist owners, managers, and employees of more than 22,000 independent community pharmacies across the United States. The nation's independent pharmacies, independent pharmacy franchises, and independent chains dispense nearly half of the nation's retail prescription medicines.
NCPA provides students a unique opportunity that provides personal growth and encourages activity in the community around us. Guest speakers, whom are fellow independent pharmacy owners, come in to give presentation to students throughout the year, which allows for numerous networking opportunities.
We are dedicated to the continuing growth and prosperity of independent community pharmacy in the United States. Additionally, we represent the professional and proprietary interests of independent community pharmacists and will promote and defend those interests.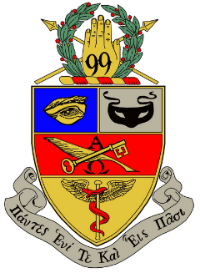 Kappa Psi Pharmaceutical Fraternity, Incorporated, (ΚΨ) is the largest professional pharmaceutical fraternity in the world. It was founded on May 30, 1879, by F. Harvey Smith on the campus of Russell Military Academy in New Haven, Connecticut. Kappa Psi first chartered a Chapter at a College of Pharmacy in 1898 at Columbia University. Currently, there are 92 active collegiate chapters and 66 graduate chapters across the United States, Canada and The Bahamas, and over 80,000 people have been initiated into the fraternity since its inception (Wikipedia).
Kappa Psi is a co-ed pharmaceutical fraternity at the FSOP.  Epsilon Beta was founded on April 12, 2008 and was the first pharmaceutical fraternity founded at the FSOP. Epsilon Beta consists of over 20 faculty Brothers and is the largest Fraternity at FSOP with over 100 Brothers. The goals of the fraternity are to develop fellowship, scholarship, community service and foster high ideals.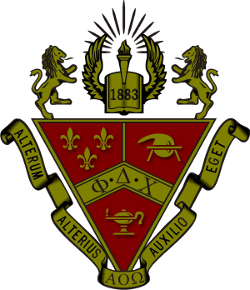 Phi Delta Chi Professional Pharmacy Fraternity (PDC): Founded in 1883, Phi Delta Chi was developed as America's first professional fraternity in pharmacy by 11 men at the University of Michigan College of Pharmacy. Phi Delta Chi aims to develop leaders to advance the profession of pharmacy. The annual Leader Development Seminar is an opportunity the fraternity provides for its members to further develop leadership skills. Phi Delta Chi is also involved with raising funds and awareness for the St. Jude Children's Research Hospital. Phi Delta Chi now numbers more than 43,000 pharmacists and students.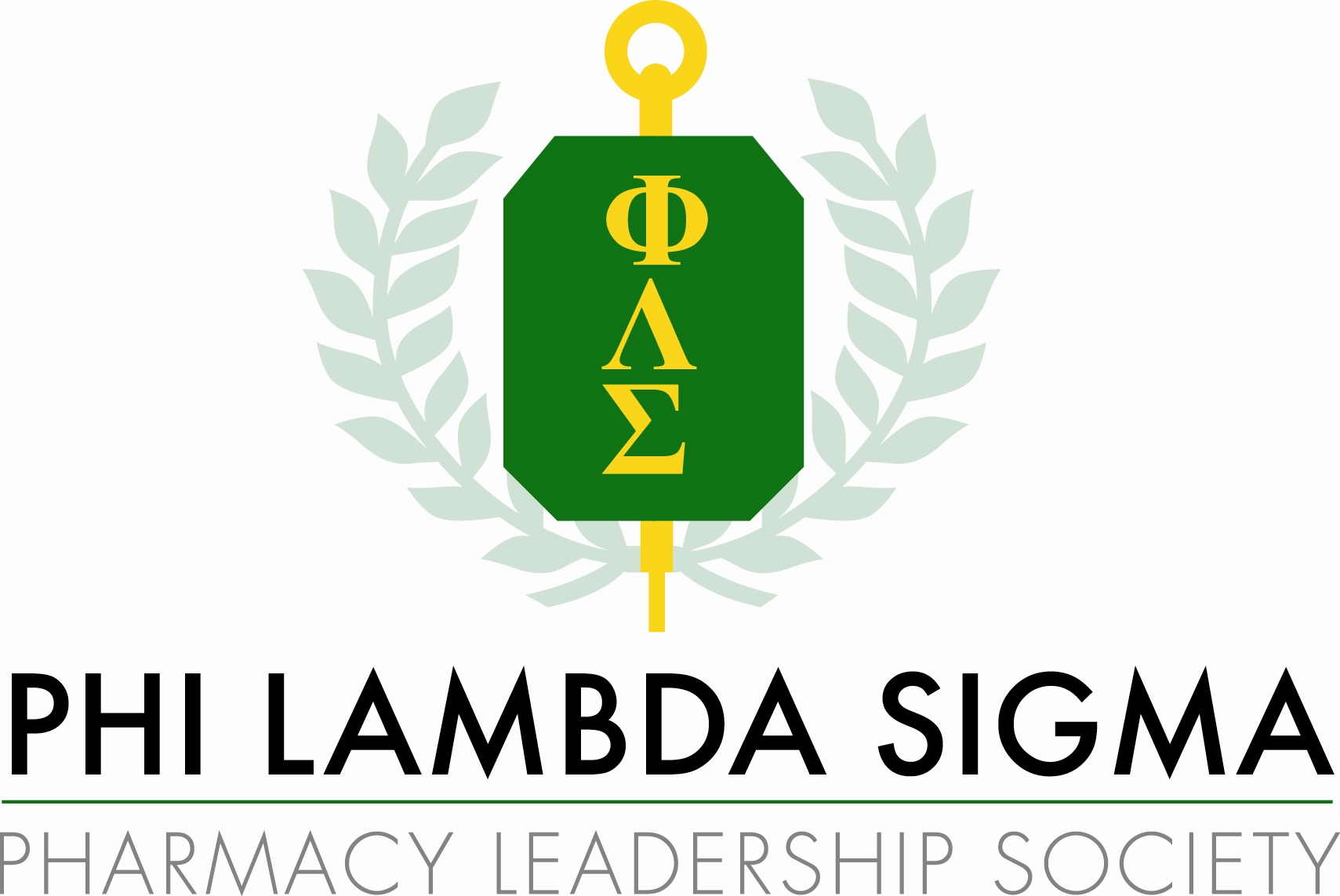 Phi Lambda Sigma, the National Pharmacy Leadership Society, was chartered at the Feik School of Pharmacy on April 3, 2009. The Gamma Xi chapter of Phi Lambda Sigma (PLS) supports the mission and  goals of the University of the Incarnate Word, the Feik School of Pharmacy and the Sisters of Charity of the Incarnate Word. The mission of the Phi Lambda Sigma Gamma Xi chapter is to foster and recognize pharmacy student, practitioner and faculty leaders. The Gamma Xi chapter strives to promote leadership in both members and non-members alike. Membership into the Gamma Xi chapter is by invitation after selection by fellow PLS members. Inducted members represent those who have demonstrated leadership and a commitment to excellence in the pharmacy profession.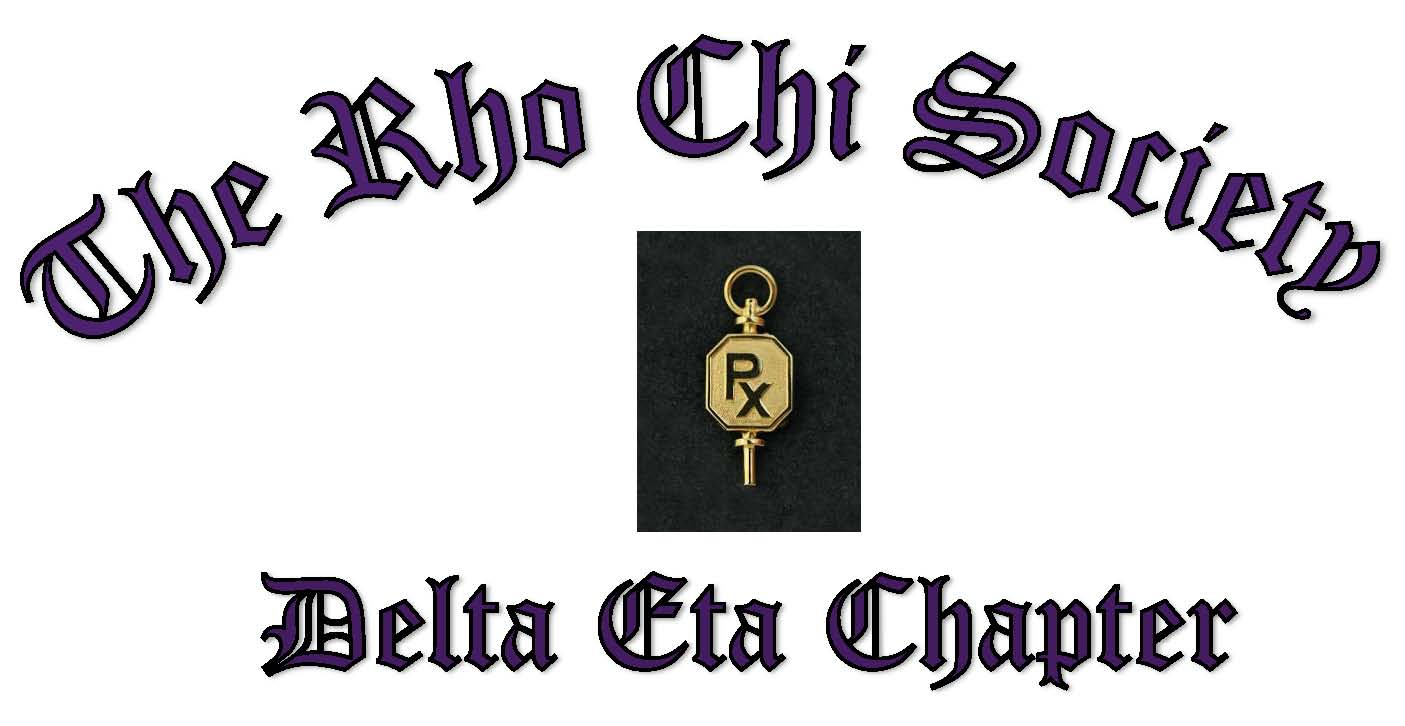 The Rho Chi Society is the Academic Honor Society in Pharmacy whose vision is to achieve universal recognition of its members as lifelong intellectual leaders in pharmacy. The Mission of the Society is to encourage and recognize excellence in intellectual achievement and foster fellowship among its members.  Further, the Society encourages high standards of conduct and character and advocates critical inquiry in all aspects of pharmacy.
The Delta Eta Chapter at the Feik School of Pharmacy was established on April 26, 2011.  It was the 103rd chapter to be organized and receive approval by the other member chapters of The Rho Chi Society.  In response to the Mission of the Society, members of the Delta Eta Chapter continually seek to involve all students in chapter-sponsored activities so that all may continue to grow in their own strengths and abilities. These activities include tutoring, open meetings and community service projects.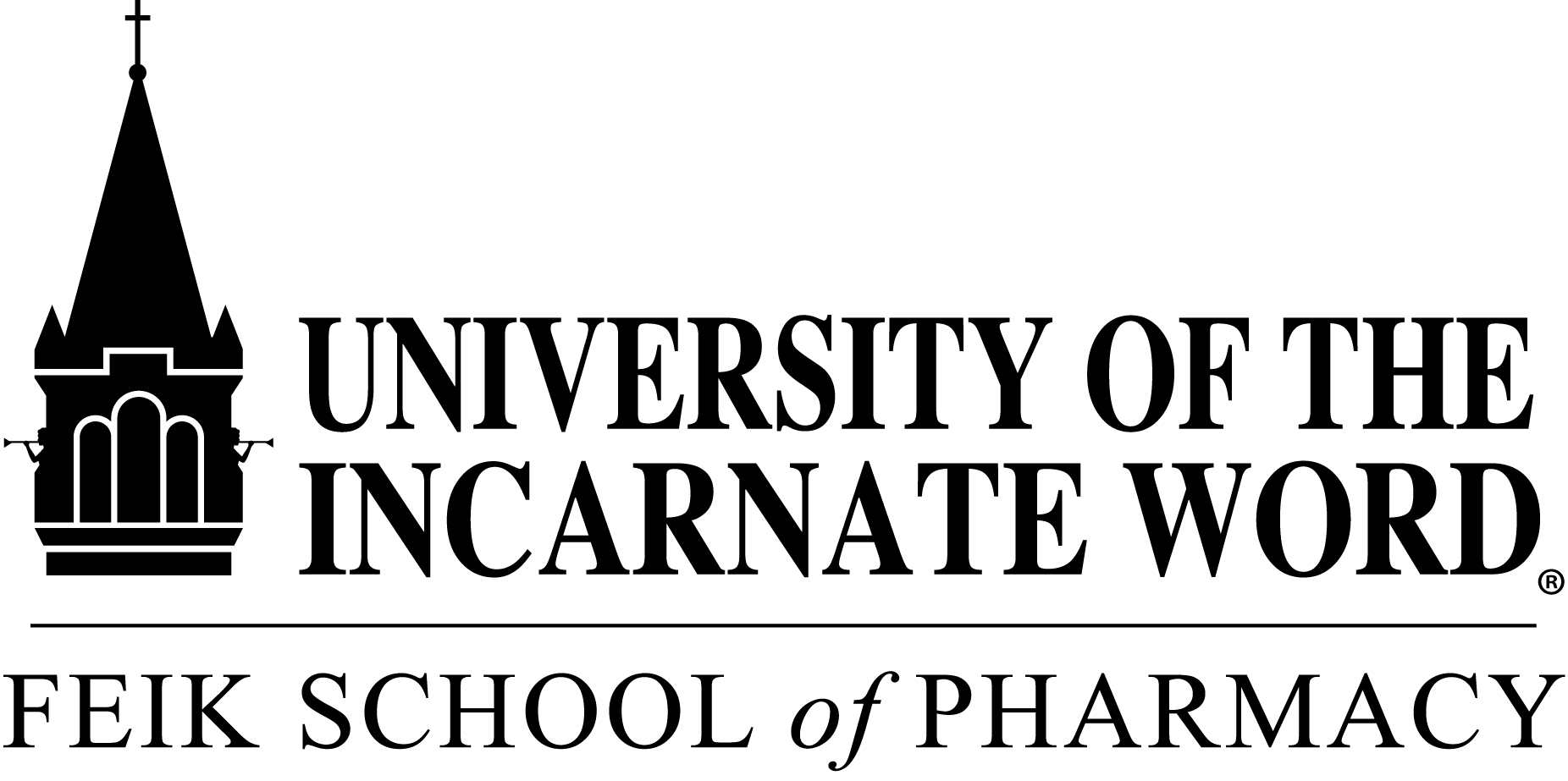 The FSOP Student Government Association (SGA) serves as the collective voice that represents the student body at the Feik School of Pharmacy (FSOP). Its purpose is to address situations or issues that may affect the student body and to make recommendations to the Dean and/or the FSOP administration in the resolution of said issues.  The SGA consists of up to 20 members, which includes the presidents of each officially recognized student organization, class presidents and members-at-large from each of the four classes at the FSOP, and one treasurer from one of the officially recognized student organizations.
Membership into the FSOP SGA is one of the most prestigious leadership endeavors that the FSOP has to offer.  Members are expected to attend all meetings and hold themselves to the highest set of standards, as they not only represent their organization, they also represent the Dean, the Feik School of Pharmacy, and the student body.  The SGA officially started during the 2015-2016 school year, and its main purpose was to maintain transparency to the student body and keep communication channels open.  The leadership potential of this organization is limitless.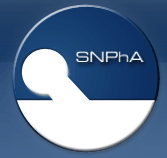 The Student National Pharmaceutical Association (SNPhA) was founded in 1972 and is the student affiliate organization of the National Pharmaceutical Association. SNPhA is an association of pharmacy students who are concerned about pharmacy and healthcare related issues, and the poor minority representation in pharmacy and other health-related professions.
The Feik School of Pharmacy chapter was established in 2009 with the purpose to plan, organize, and execute programs geared toward the improvement of the health, educational, and social environment of the community. Members participate in different outreach programs and services to the underserved communities of San Antonio, Texas. 
The UIW-Student Society of Health-System Pharmacists (UIW-SSHP) represents students who are interested in careers in a vast array of areas once considered outside the traditional realm of pharmacy. We promote pharmacy practice in any health-system environment, and our chapter specifically highlights areas where pharmacists perform specialized services. Examples include clinical pharmacists practicing in hospitals, pharmacists in management, or even pharmacists in industry.  As you can see, we represent many kinds of pharmacy practice, but they are all areas where pharmacists are working to impact patient care as part of active interdisciplinary teams.
Today, many areas in health-system pharmacy require a post-graduate residency program. SSHP, with its ties to CTSHP, TSHP and ASHP, is the best resource for anyone considering completing a residency, a fellowship, or any other post-graduate training. A residency in the first year after graduation is called a PGY1, or a Post-Graduate Year 1 residency. The PGY1 year is a general practice residency designed to prepare pharmacists for practice by exposing them to the many different areas such as cardiology, critical care, and management. Pharmacists then have the opportunity to specialize in a specific area of interest through the PGY2, or the Post-Graduate Year 2 residency if they choose.
Now that you've heard some of the basics, get ready to be exposed to and learn about exciting areas of pharmacy practice that you may not have considered before.  Whether you're interested in running your own clinic, completing a residency program, or just finding out what pharmacists do outside the traditional realm, SSHP has plenty to offer.  Make the most of your membership and find out where you fit in health-system pharmacy!