Pre-Pharmacy Named Best Overall Organization at UIW & All Officers Entering Feik in the Fall
May 23, 2017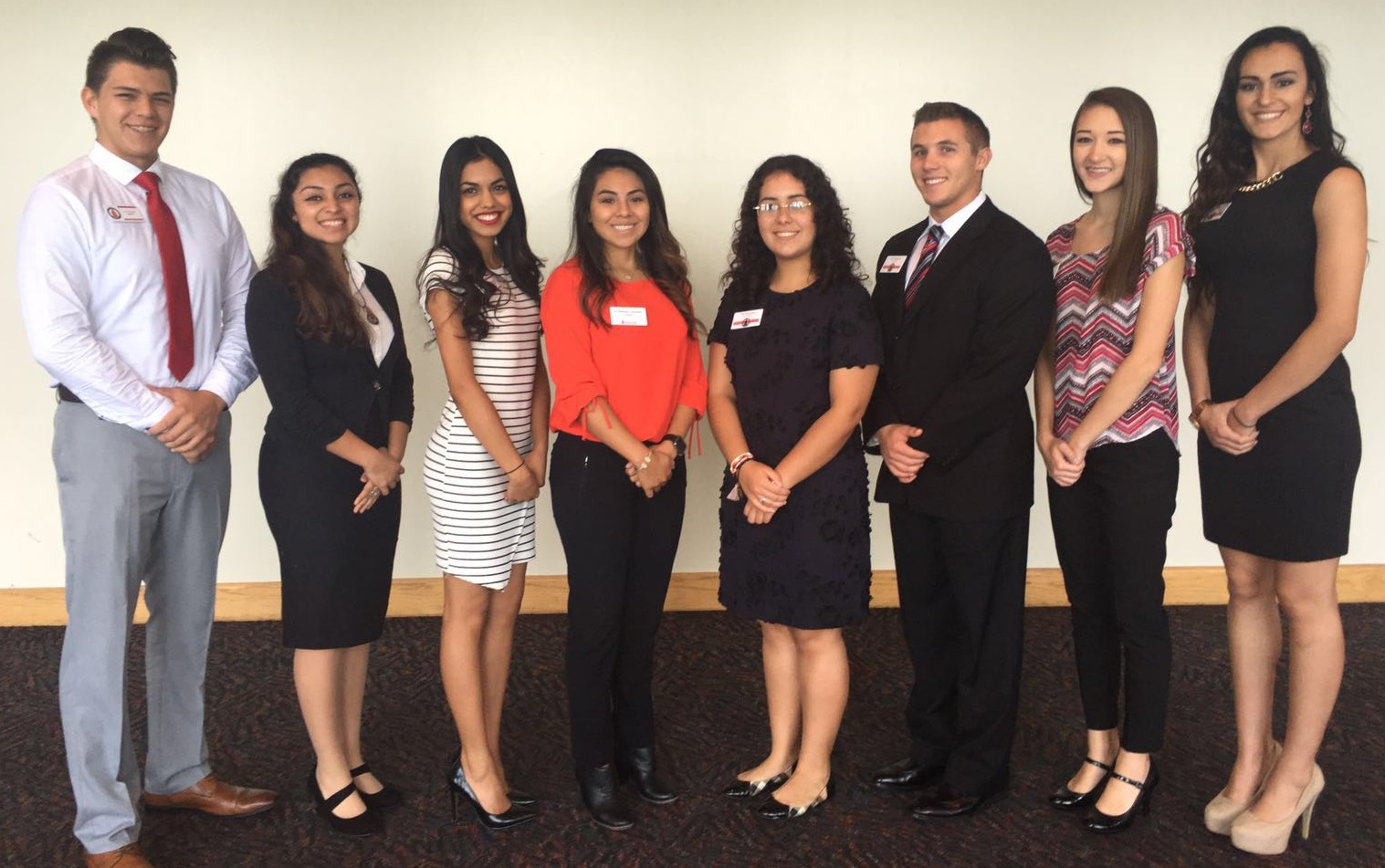 PPA 2016-2017 officers from left to right:  Justin Tobar (Historian), Analicia Recio (Secretary), Alexandra Gutierrez (SNPhA Liaison), Mirella Gonzalez (President), Yolanda Martinez (Vice-President), Mason Pierce (Social Chair), Megan Cantrill (CPFI Liaison), and Stephanie Burk (Treasurer).
For the first time, all students serving in officer positions of the Pre-Pharmacy Association (PPA) are entering pharmacy school at the same time. 
PPA, one of the few professional student organizations at UIW, is an elite organization for all incoming freshman pre-pharmacy students to seek out.  Voted "Best Overall Organization by the UIW Student Government Association (SGA) and Campus Activities Board (CAB) two years in a row, 2016 and 2017, also voted Most Community Oriented" in 2016, PPA sets a high bar of professional standards and expectations beginning day one.  Offering its members monthly meetings with guest speakers and professional development, pharmacy events to include various facility tours, Feik events, community service projects both on and off campus, fundraising opportunities and socials, PPA's leadership of executive officers believes in the work they do.  Their joy lies in witnessing their fellow members' acceptance into pharmacy school.  This year's exceptional leadership team executed a total of 1,000+ community service hours throughout the school year.
It is a big deal to celebrate all eight of the 2016-2017 officers' acceptance into the Feik School of Pharmacy at the same time.  All eight attended Feik's Jumpstart one-day event for the incoming class of 2021 held on May 16th.  This unique group knows the meaning of teamwork and they each well represent the five pillars of UIW's mission – faith, innovation, truth, education and service.
Congratulations and welcome to Feik!